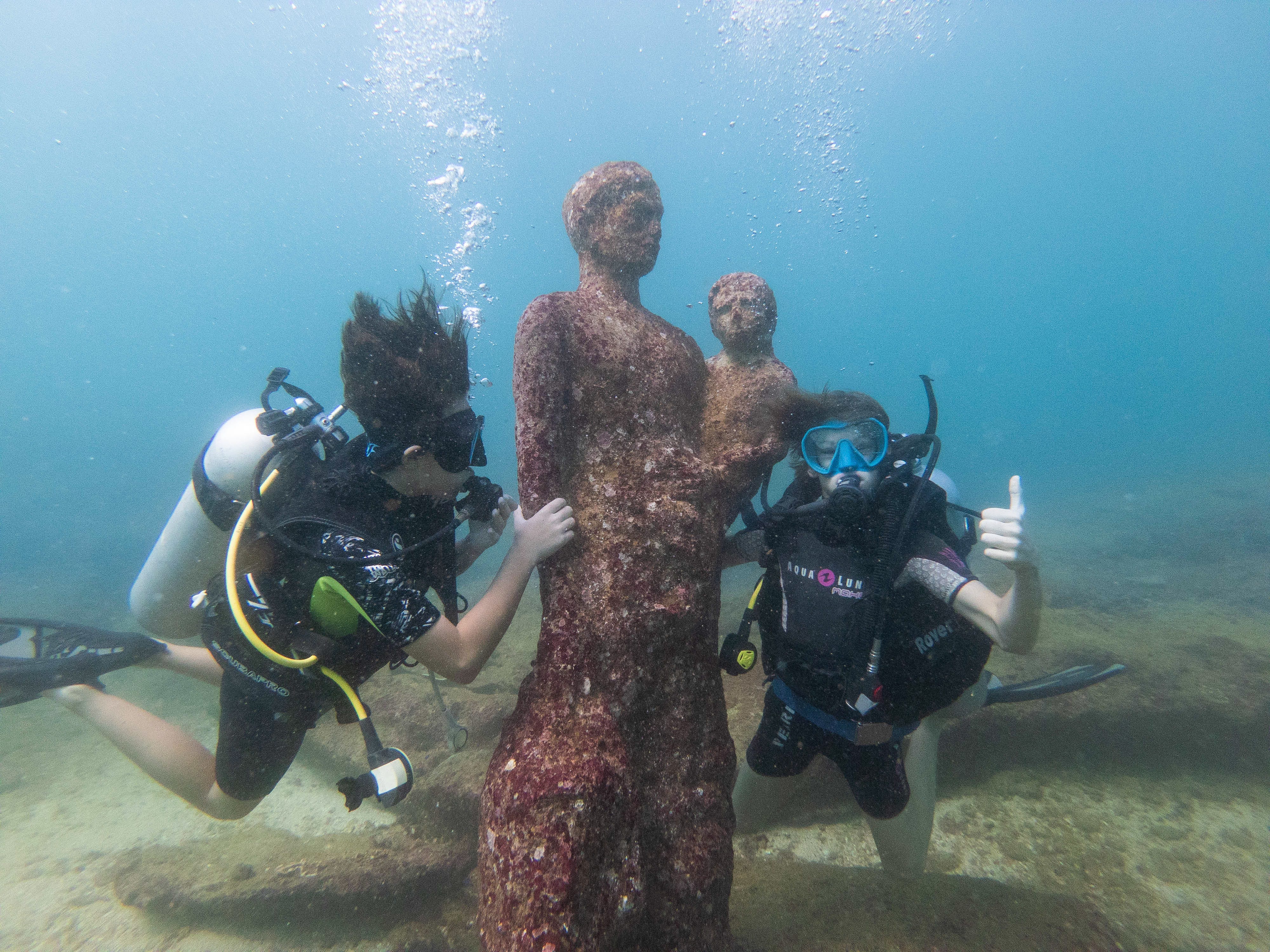 Dive Sites & Activities
Get to know the mesmerizing underwater world of Sri Lanka!
Sri Lanka has a lot to offer when it comes to dive sites and water activities. Our island is full of magnificent coral reefs, well-conserved wrecks and diverse marine life. Don't forget to include some of our dive and snorkeling sites in Unawatuna or Trincomalee to discover Sri Lanka by the ocean and spend a part of your holiday underwater.
Fun dives
Enjoy the aquatic beauties of Sri Lanka by opting for our fun dive offers. Depending on the length of your stay, your preferences, your desires and whatever your level of experience, you will find the ideal dive site to amaze you.

Our two dive centers in Unawatuna and Trincomalee combine 31 very different dive sites, suitable for beginners and more experienced divers. We can offer you different tailor-made fun diving packages, all of which include equipment rental. Do not hesitate to contact us directly to obtain all our advice and to find your ideal program.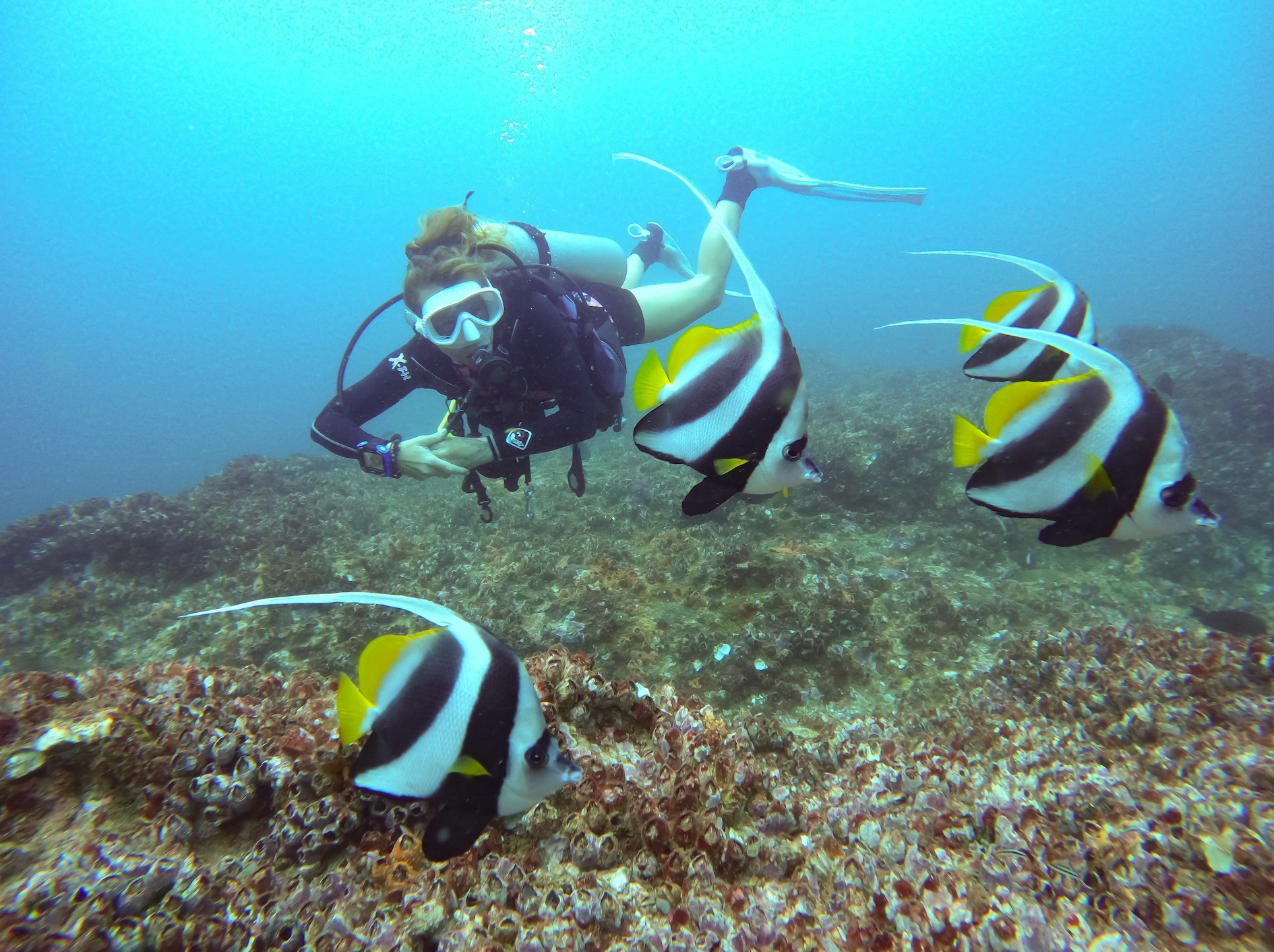 Unawatuna dive sites
In Unawatuna, we have 16 dive sites with different depths from 6 to 32 meters offering a variety of dives on reefs, rocks and beautiful wrecks. You will find a lot of macro life, many species of corals and coral reef fish of the Indian Ocean. Unawatuna offers beautiful experiences when it comes to diving and it's both a great place to learn diving and for more experiment divers.
1. Ralagala Wreck (20m depth): interesting remnants of the wreck with many corals and marine life (snappers, angelfish, porcupinefish, pufferfish, titan triggerfish, giant moray...).


2. Galle Ship Wreck (16m depth)

3. Jungle Beach (6m depth)

4. Galapita Gala (25m depth): a rock on top of a rock with a 3 meters long cave full of coral trees, coral fish, sting rays, blue ring angelfish and lionfish.

5. Goda Gala (Lord Nelson Wreck) (15m depth): a modern ship sunk where penetration is possible in most of the wreck. There are a lot of reef fish and rays.

6. Goda Kupatha (15m depth): a big rock raised from the bottom of the ocean where you can see growing corals, many fish species and various rays.

7. Diyamba Kupatha (30m depth): many rocks and widespread rocky area with black and red corals, moray, trivially, dolphins and whale sharks especially in February.

8. Goda Gala Diyamba (18m depth): the rocky and reef area starts with a depth of 6m and allows to go 18m. You can see napoleon fish, groupers and moray.

9. Reef Wreck (15m depth): a naturally made reef with yellow finned trevally, damselfish, goatfish, snappers, banner fish, angelfish, butterfly fish, emperors, big eyes and fusiliers.

10. Delvaniyagala Diyamba (12m depth): many corals and reefs that create a great shade for snappers, angelfish and moray.

11. Navy Kupatha (15m depth): many rocky areas and coral. You will see various kinds of coral fish, pelagics, rays, groupers, snappers, turtles, eels, jacks and barracuda.

12. Aluth Gala (25m depth): a rock made as a pinnacle where you start diving at 9m. It's the most famous dive site of Unawatuna where you can see rays, leaf scorpion fish, lionfish, stone fish, barracuda, groupers and moray.

13. Rangoon Wreck (32m depth): SS Rangoon (60 m long and 1800 tons) is a shipwreck situated in Galle harbor, one of the historical harbors in Sri Lanka.

14. Aluthgal Mattha (30m depth): many coral fish and coral. It presents many specialties and some areas can be reached to advance or more skilled people.

15. Talpe Reef (15m depth): one of the largest natural-made coral reefs full of fish like snapper and moray.

16. SS Orestes Wreck (22m depth): a steam and sailing British cargo ship of nearly 60 m lengths. There are rays, leaf scorpion fish, lionfish, stone fish and barracudas.
Trincomalee dive sites
In Trincomalee and Nilaveli, we have 15 dive sites from 10 to 33 meters on rocks and reefs. The dive sites around Nilaveli have a maximum depth of 18 meters. It's not possible to dive in the protected park of Pigeon Island but in the surroundings. You will discover hard and soft corals, many fish typical of the Indian Ocean, turtles and stingrays. For diving to depths of over 30 meters, our dive sites in Trincomalee are ideal. Come and meet moray eels and barracudas in varied and colorful sites. Trincomalee is also home to a shipwreck as well as an underwater museum.
1. Irarakandy (10m depth)


2. Pigeon Island (15m depth)

3. Pigeon Rock (21m depth)

4. Crow Island (10m depth)

5. Knife Rock (14m depth)

6. Diyamba Gala (33m depth)

7. White Rock (10m depth)

8. Parrot Rock (10m depth)

9. Butterfly Rock (12m depth)

10. Kartbar Rock (35m depth)

11. Suwame Rock (22m depth)

12. North Reef (22m depth)

13. South Reef (18m depth)

14. Navy Island (12m depth)

15. Navy Museum (20m depth)
Snorkeling
In Unawatuna, we offer two snorkeling activities:


1-hour snorkeling trip: embark on an hour of snorkeling at the Goda Gala site, also called Lord Nelson Wreck. Take advantage of this wreck where many fish evolve.
2-hour snorkeling trip: start your snorkeling activity on the Goda Gala site and its wreck rich in marine flora and fauna. Then, you extend your experience by going to Jungle Beach, the most famous snorkeling site in Unawatuna.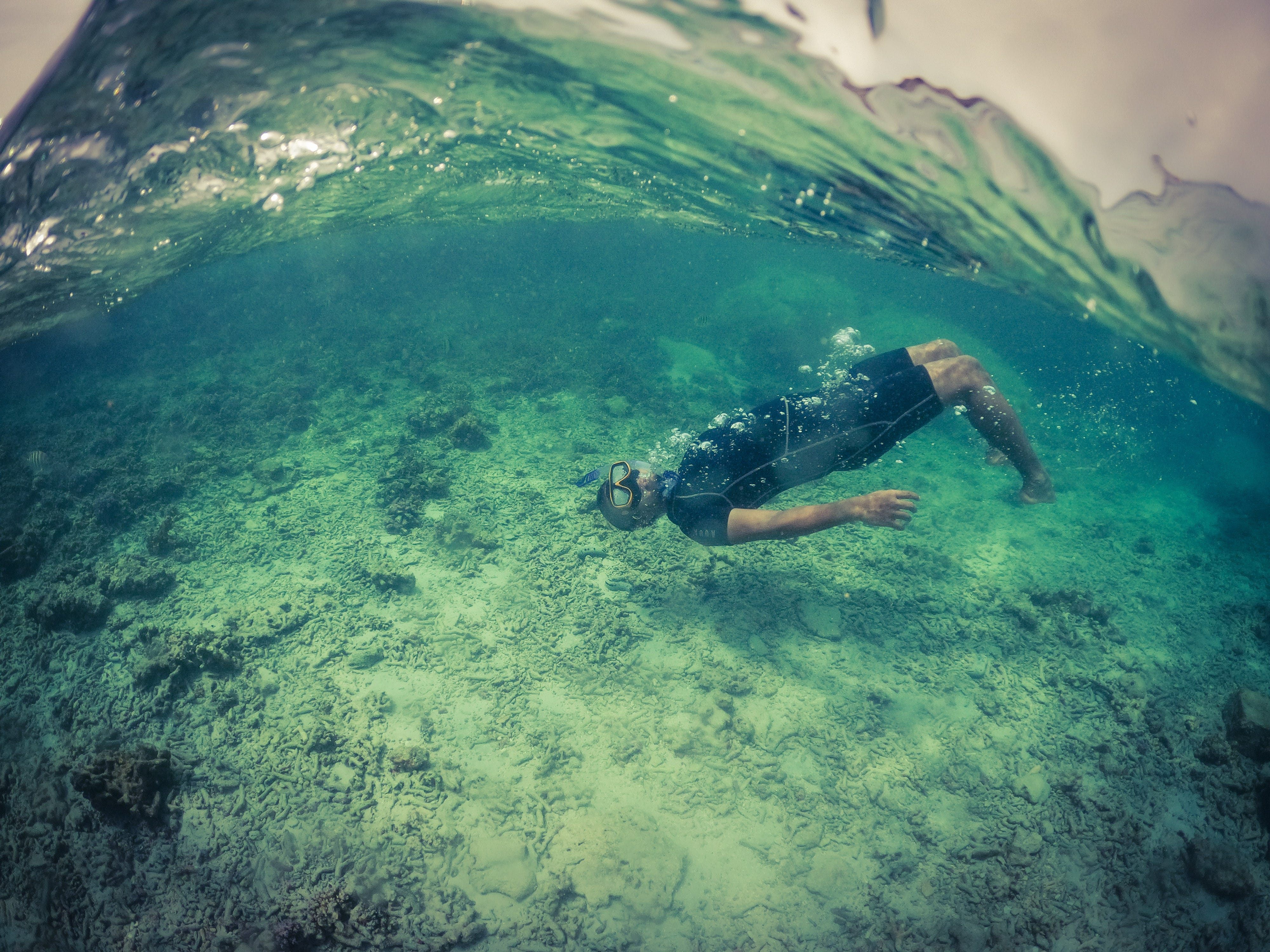 Sunset & Snorkeling trip
With family, lovers or friends, experience a magical evening of snorkeling, sunset watching and an amazing natural light show in Unawatuna on our catamaran!

The first stop of your evening takes place at Jungle Beach. After a short navigation, we drop anchor near the most famous but also the most secret beach in Unawatuna. It is the ideal place to enjoy a snorkeling session of about 1 hour in clear waters, surrounded by a sublime landscape sheltered from the Japanese temple.

Then, continue your journey to delight your pupils. We now travel to the sublime walled city of Galle, protected by UNESCO. Not far from the lighthouse, admire the remarkable architecture of this city with its fascinating history, the perfect place to enjoy the most beautiful sunset of the south coast. It's now the time to enjoy a nice drink in good company.

When night falls, we set off again towards Unawatuna beach. This is the highlight of the show: return to the water to admire a unique and amazing spectacle. With the light and the plankton, you'll assist to a beautiful experience.